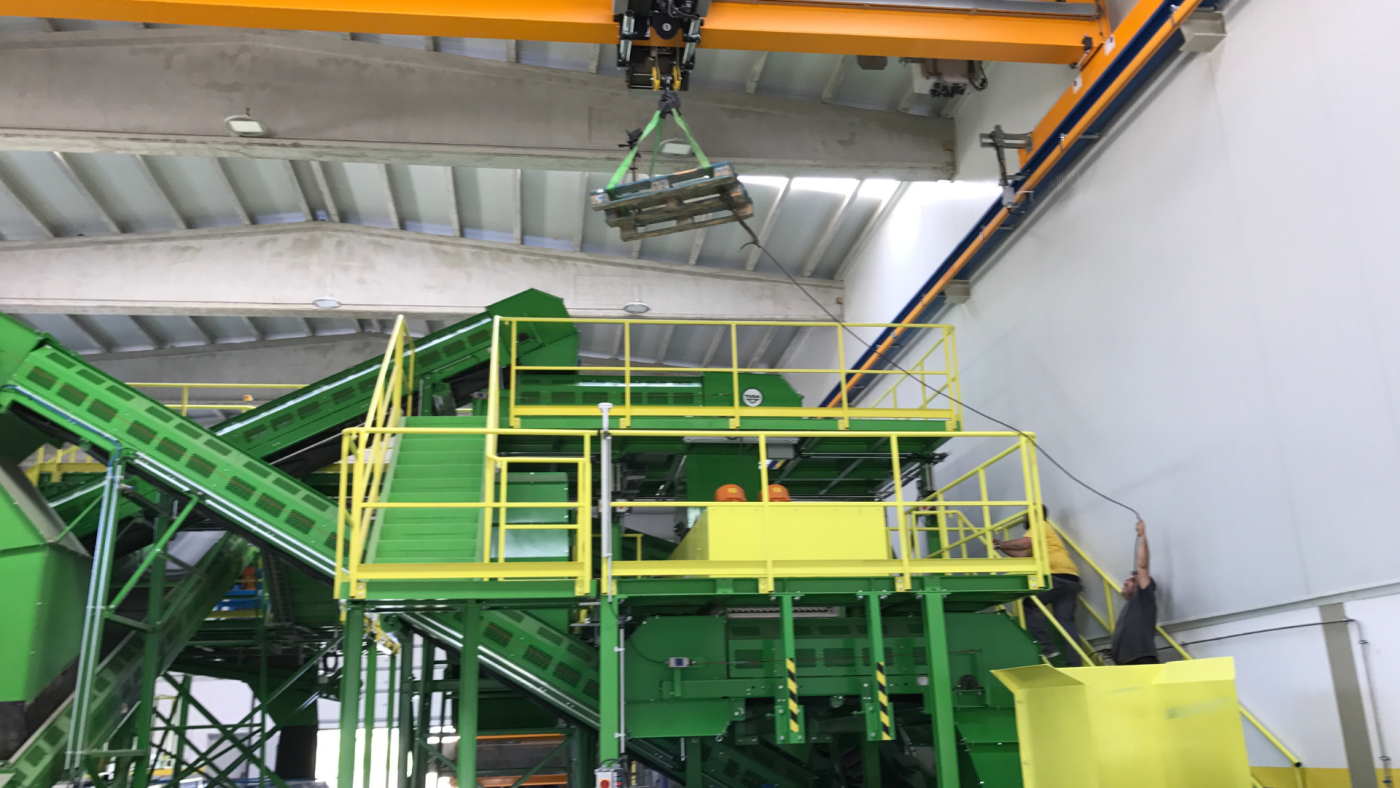 Calaf Industrial is a newly established company within the group but has an experience of over 30 years in the industrial world and emerging from the workshops where Constructora Calaf took place squeegee machine manufacturing plus projects boiler fabrication of structures for the works themselves, and maintenance of machinery.
The strategic plan of the company which was implemented from 2012 with commitment to diversification and industrial business in this regard provided leverage years of experience gained in this area of ??the company to bring this knowledge and this service also available customers.
So Calaf Industrial now creates its own products sold internationally through the Barcelona-machines Nextrencher raseros- brands; PICVISA - machine vision systems for the classification of waste; and dagger-processing equipment of waters-. It also offers activities such as industrial sheet-metal, the boiler and any machinery manufacturing sector.
At present the company is immersed in the process of expansion, ''if our scope was more local before now this has been extended to everyone" -explains Jordi Pujol, head of Calaf Industrial.
Ability to design and manufacture
'The experience in the manufacture of machinery for own use allows us to offer customers high added value' - exposes responsible Industrial- Calaf. 'We know the strong and weak points of the industry and we know how to cope, offering the most suitable machines for every need'. '' In addition, Pujol-continues the experience gained through 30 years of doing maintenance Construction Calaf, has allowed us to acquire knowledge not only through our own machinery, but also other brands and manufacturers. This knowledge can now be applied in the design and manufacture of any product, for best results'.
The studies department and R & D and specialized technical office Calaf integrated Industrial engineers and professionals who are responsible for the resolution study and implementation of projects. In the technical office projects for recycling plants, water treatment plants, etc ... 'designed' and all these technical profiles of different areas can work together and create synergies and share knowledge for improvements in products' .
184 units manufactured
To date, Industrial Calaf has manufactured 184 units of machinery and equipment, among which are: machine vision systems for waste treatment plants, environmental equipment, standards, farm machinery or refrigeration, for other group and also for national and international external customers.